About the EasyAuscultation.com Website
This website helps healthcare professionals learn auscultation of heart and lung sounds.
Improving auscultation skills has been our team's theme since our start in 2008. We provide training via desktop and mobile web apps. Our website is designed to complement classroom training and clinical experience, helping to improve your skills and professional confidence. We provide presentations as well as practice drills and quizzes.
Enrolled users can access a dashboard where students and instructors can monitor learning progress and quiz scores.
Website Contributors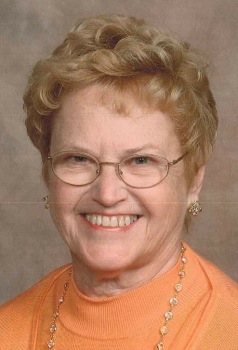 Professor of Nursing and author of Heart Sounds and Murmurs: A Practical Guide and our auscultation reviewer.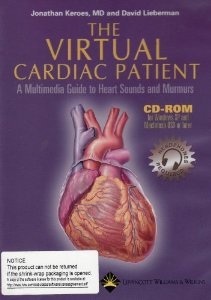 Cardiologist and author of Virtual Cardiac Patient and author of many of our heart sounds courses.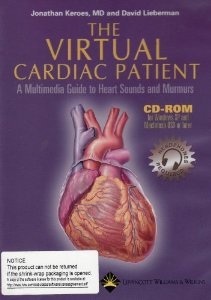 David Lieberman
Cardiac Simulation expert located in Palo Alto, CA. Developer of many of the heart sounds audio and video tracks on this website.
RRT, Professor Emeritus and author of Case Profiles in Respiratory Care 3rd Ed, 2019
He has also authored respiratory care training modules which are found on the Practical Clinical Skills website.
Reviews
EasyAuscultation.com has been providing auscultation training for over 12 years. Here is an abridged selection of our user comments and reviews.
Publications
Our authors & developers have written multiple clinical skills books, CDs and mobile apps, including:
The Virtual Cardiac Patient: A Multimedia Guide to Heart Sounds and Murmurs, Publisher: Lippincott Williams & Wilkins, ISBN: 0781784425
Introduction to Heart Sounds CD, Publisher: 3M Littmann, UPC: 707387565947
Prentice Hall Heart and Lung Sounds, Workbook and CD, Publisher: Pearson, ISBN: 9780131949003
SoundBuilder for Heart Sounds - iPhone App, Publisher: 3M Littmann
Learning Lung Sounds CD, Publisher: 3M Littmann, UPC: 00707387565930
Prentice Hall Heart and Lung Sounds Workbook and CD, Publisher: Pearson ISBN: 9780131949003
Learning Lung Sounds - Web Site Edition, Publisher: 3M Littmann, UPC: Apple App Store (free)
Case Profiles in Respiratory Care, Publisher: Delmar Cengage Learning, ISBN: 0766807770
Please contact us via email:
support@easyauscultation.com
Phone: 857-285-2280
Refund Policy and Upgrades
We can provide refunds for mistaken purchases or an inability to access our website. Please contact us at support@easyauscultation.com.
We also provide refunds to customers who purchase an upgraded plan within the first 90 days. These upgrade refunds are automatically issued within ten days of purchase.
This web site is owned and operated by MedEdu Corp.
Physical Address:
MedEdu, LLC
Attn: Lisa Oresick
3 Olde Hickory Path
Westborough, MA 01581-3640
MedEdu Corp. 71 N Mt Vernon Ave Uniontown, PA 01581 Attn: William E Kania
Web Editorial Policy
Our objective is to present information and training content that is clear, easy to understand and relevant for healthcare students and professionals. Our website contains two types of health content:
Our content mainly consists of proprietary information created by our authors and is subject to copyright protections.
We have an editorial review process in place to ensure that information is clear and accurate and meets any state and federal regulations that may apply.
We aim to present content that is:
Clinical Significant
Evidence-Basede
Relevant
We do not publish unsolicited content.
Code of Ethics
Our authors are required to follow our Code of Ethics policy which is monitored through our Corporate Compliance Program. Our code of Ethics supports the values of honesty, integrity and fairness in all business operations. It is a long-standing policy of our company to observe all laws applicable to our business. We're committed to functioning with honesty in internal operations, and in dealing with members, accounts, providers, suppliers and all others with whom we do business. When partnering with vendors, we perform a review of their applicable business processes to ensure that they are consistent with our Code of Ethics.
Conflict of Interest
Our authors are required to avoid conflicts of interestwith respect to the contents that they write.
20230112